The Gower Tour
The Gower
Experience the beauty of The Gower Peninsula, with its golden sandy beaches and limestone cliffs.
The Gower Peninsula is the UK's first Area of Outstanding Natural Beauty and is 19 miles by 6 miles of award winning beaches, dramatic cliff-top walks, picturesque villages, rolling countryside, valleys, woodlands and breathtaking views.
The area boasts many ancient sites including castles and a human burial chamber dating back to 3500 BC.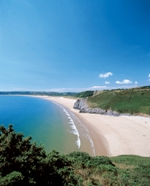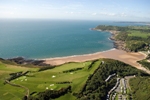 Mumbles
Mumbles is the gateway to the Gower. Mumbles offers stunning views over Oystermouth Bay and is the beginning of the journey into the Gower, an Area of Outstanding Natural Beauty.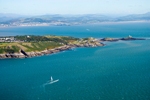 Bracelet Bay, Limeslade Bay, Rotherslade Bay and Langland Bay
You will take an hour walk into Langland Bay from Bracelet Bay, Limeslade Bay & Rotherslade Bay. The walk takes you along the Wale Coast Path, with breathtaking views of the Welsh coastline. This is a wonderful opportunity to walk and admire this wonderful and iconic Welsh landscape.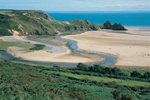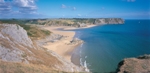 Worms Head and Rhossili Bay
The Gower Tour offers many wonderful views and interesting and scenic walks, however, none more so than the views of Rhossili Bay, and the walk along the body of the sleeping dragon, towards Worms Head.
We spend the afternoon enjoying everything that the Gower, this Area of Outstanding Natural Beauty, has to offer.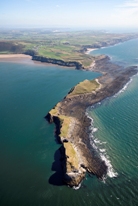 Cefn Bryn Ridge and Arthur's Stone
Our last stop is Cefn Bryn, Gower's sturdy spine, which commands views of the North Gower coast, Carmarthen Bay and a distant glimpse of Pembrokeshire and the rugged interior landscape of the Gower Peninsula.
Wild ponies, cattle and sheep graze freely on common ground. The legend of King Arthur which permeates across this ancient and historical landscape is never far away.
We have another opportunity to take a short walk, take in the amazing views and visit one of the Seven Wonders of Britain, Arthur's Stone.